The Infant Jesus
The Infant Jesus is a popular representation of Jesus as a young child.

This statue usually features the sacred heart and a very specific configuration of the right hand, elements it shares with the Infant of Prague statue.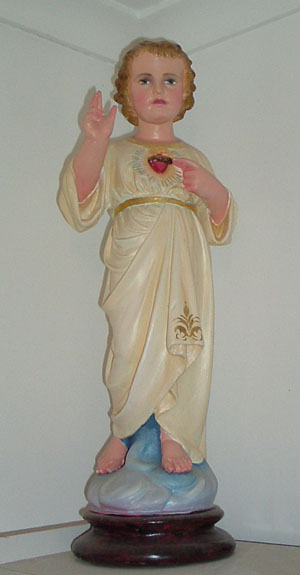 The Infant Jesus


To see some beautiful paintings and prints of Jesus,
please visit Religious Art page.